Once steps and alternatives have been captured, they are added to the Capture property tab of the associated Text instruction frame in the Content Editor. There may be instances when the name of the control that was captured is not intuitive or easily recognized by authors. Control names can be changed as required.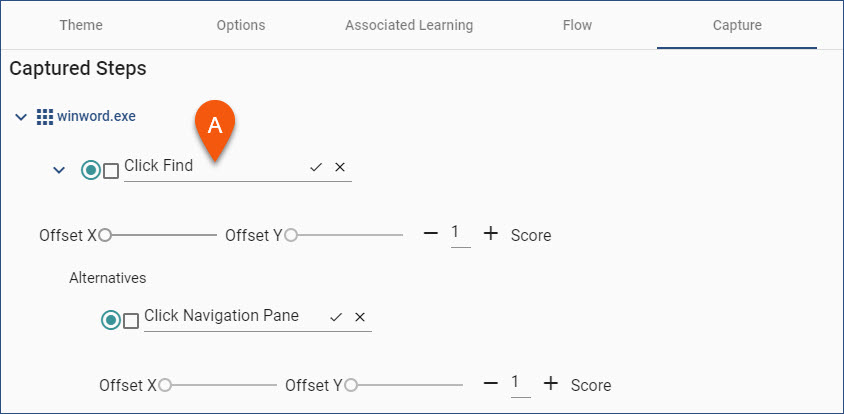 1.If necessary, from the Content Library, click the Edit icon to open the content file into the Content Editor.
2.In the Instruction list panel, select a Text instruction with captured steps and alternatives.
3.Click the Expand arrows to the left of the application and the steps with alternatives (if appropriate).
4.Enter the appropriate control name in the line (see Click Find in the graphic).
5.Click the check (tick) mark on the right end of the line to accept the change. Click the X at the right end of the line to cancel the change.
6.Click the Save icon on the Content Editor Navigation bar.