Available October 20, 2022
Feature Enhancements & Bug Fixes
NEW
•2 new fields have been added to the results table (Results > Results File)
1.Passed/Failed
2.Percentage score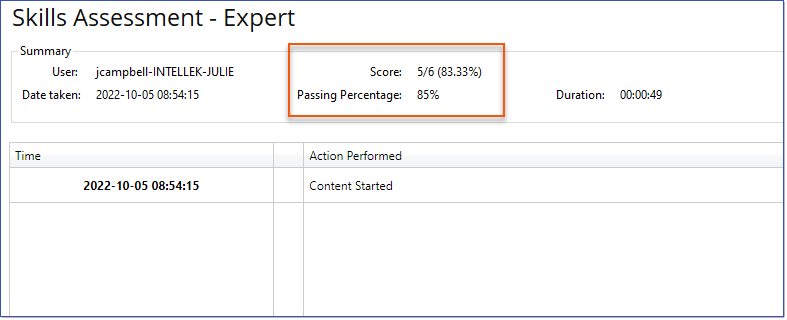 Results recorded prior to this release will not have these values.
•New menu language to reflect simpler, more concise navigation of the Create interface.
oContent Structure = Categories
oContent Library = Library
oStyle Manager = Styles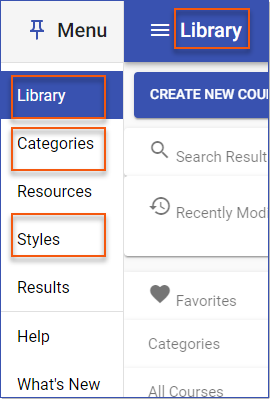 •Controls in Assessment Forms cannot be removed after scoring has been applied. New Prompt on adding/modifying a control to a Form that has scoring:
This instruction has associated Form Scoring. Modifying controls requires scores to be removed and recreated.
Click OK to delete all scoring for this Form.
•Scoring displays and Passing Score settings have been updated from mastery score points to reflect an acceptable percentage. Mastery Score points have been removed from Assessment Score Sheets.
oCreate New Course - Assessment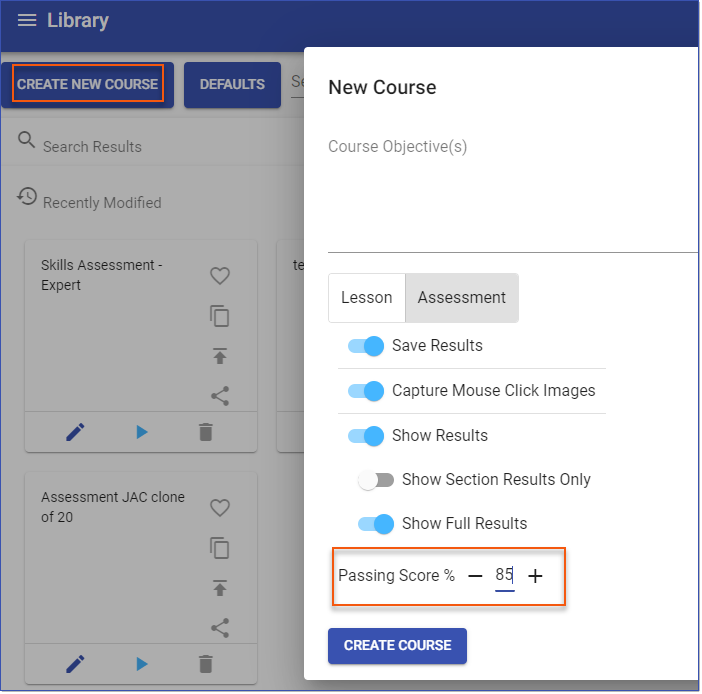 oCourse > Content Settings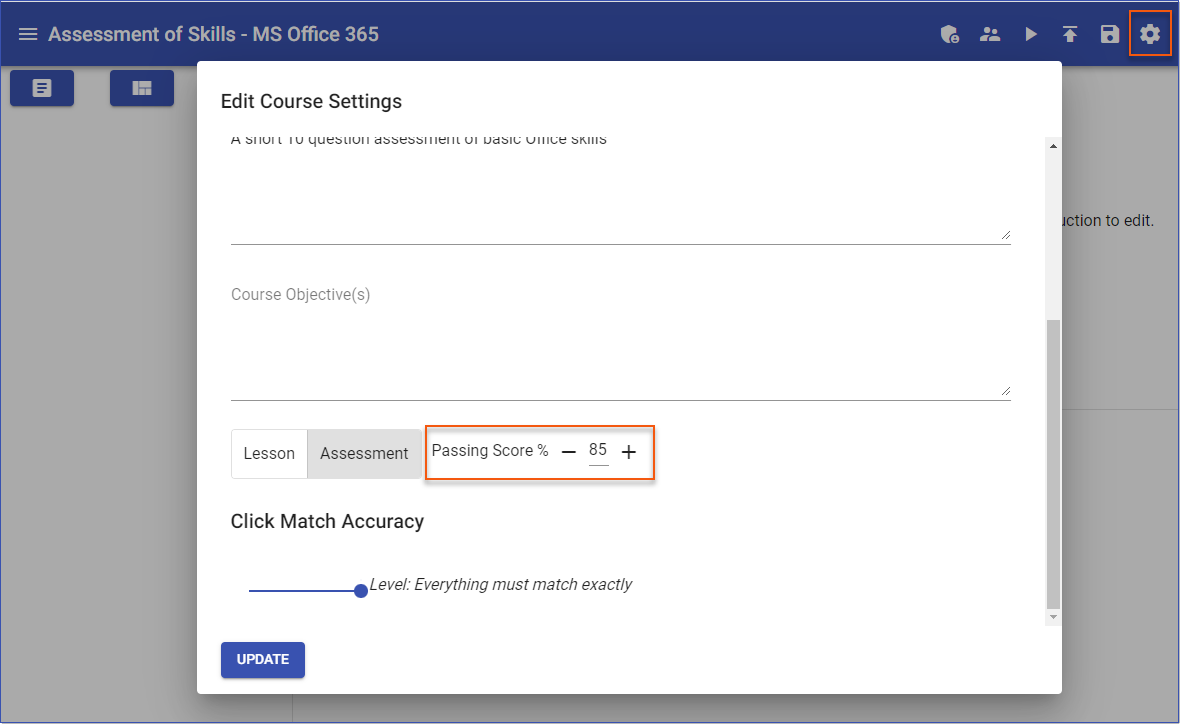 •2 new fields have been added to the results table in the Results file presented to a user taking the assessment or in Preview.
1.Passed/Failed
2.Percentage score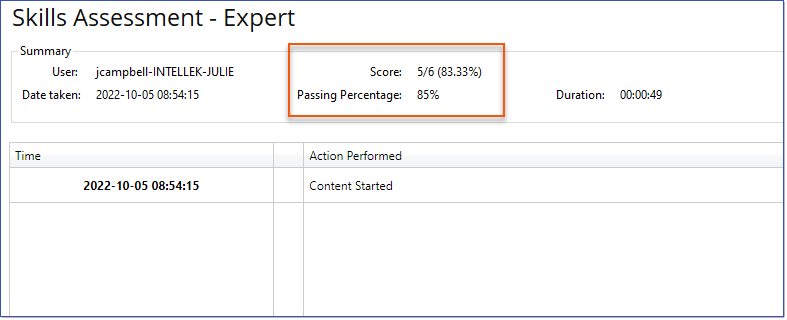 ISSUES
•Content Structure tab goes missing intermittently. (12435)
•Content Settings > Results Options - Show Section Results Only should toggle Show Full Results since both settings cannot be applied at once. (12773)
•Results Notes and Scores are not saved properly. They need to be editable by Admin, and saved alongside the Results. (12775)
•Results Options should clearly reflect the user type and the results options selected by the course creator (12774)
•Results do not display properly when monitors viewing results files are set to scale 125%. (12743 HHart)
•Create Max completion time on a section is not working as expected. (11357)
•Score % is not displaying properly in the Results list. (11367 OMelv)
•Duration field is not updated in Results after submitting an assessment. (12438)
•When re-saving a Results file to HTML on a local drive, Create failed overwrite the saved results. (12403)
•Multiple key combinations (ex: Ctrl+Shift+D) are not being captured in Create Capture screen. (12554)
•The last clicked app should retain its focus when clicking the Capture button in the Capture Pane. (12783)
----------------------------------------------------------------------------------------------------------------
Any Issues listed below this line were added after October 11, 2022 when Create v1.10.4 Release Notes were originally made available.
----------------------------------------------------------------------------------------------------------------