Available September 6, 2022
Feature Enhancements
NEW
•Update to Content Settings > Details to incorporate percentage as the Mastery Score %. Enter the passing percentage score for your content here.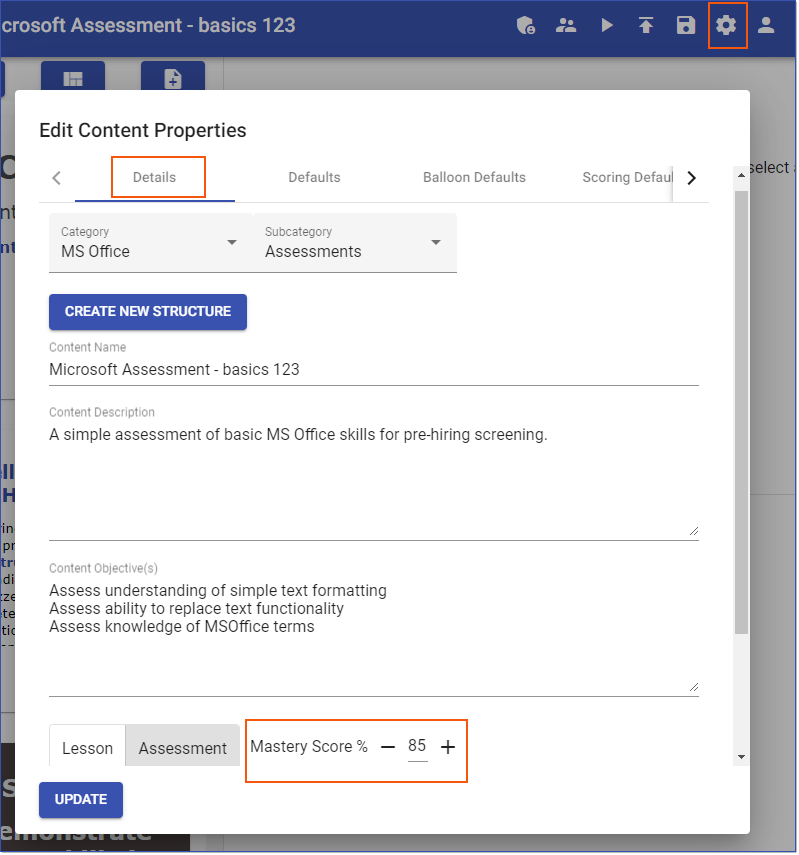 •Passing Score removed from Score Sheets. Optionally Enable Second Score Sheet. Use the Mastery score above to define the passing score for the FIRST sheet. Use the SECOND sheet to define what users see on scores below the set mastery score.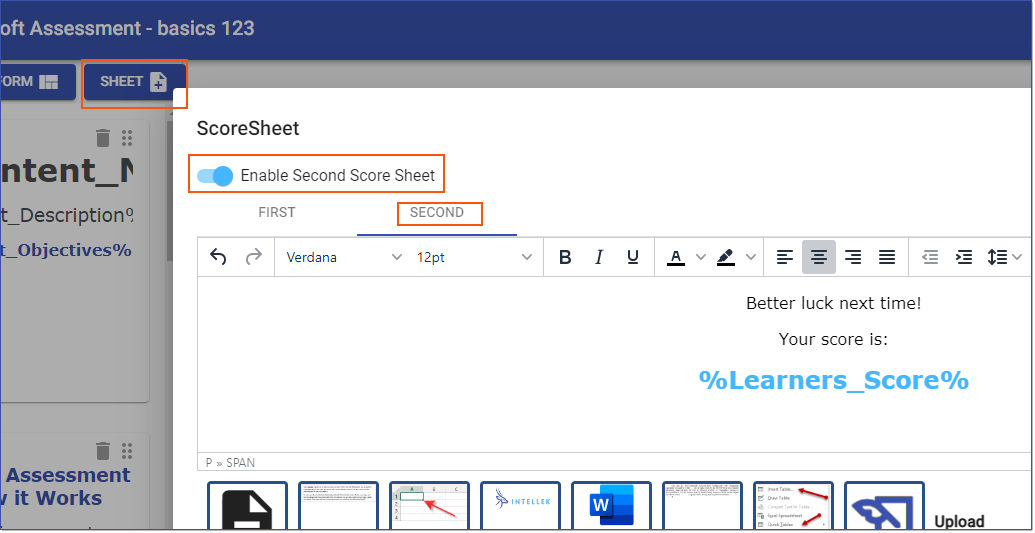 •Update to use Mastery Score percentage (above) as the main check for pass or fail when communicating back to the LMS.