Available February 16, 2023
Feature Enhancements & Bug Fixes
NEW
Instruction Slide Numbering
•New slide numbering has been added to all instruction slides in the Create Content Editor. Each slide will be assigned a sequential number relative to its position in the list of instruction slides when created. If the order of the instruction slide changes, i.e. it is dragged and dropped to a new position, the instruction slide number is automatically updated to the new position.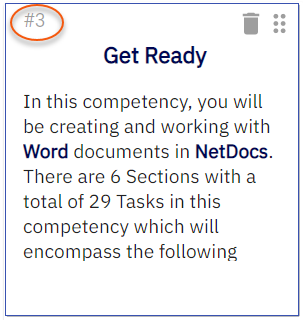 Instruction Size
•A new Instruction Size option has been added to the Options tab of Create Content Editor. The instruction size width and height (pixel) can be increased/decreased and will be saved when the course is saved. The instruction size determines the size of the instruction window when the course is launched. The Apply to All button can be used to set the instruction size for all existing instructions.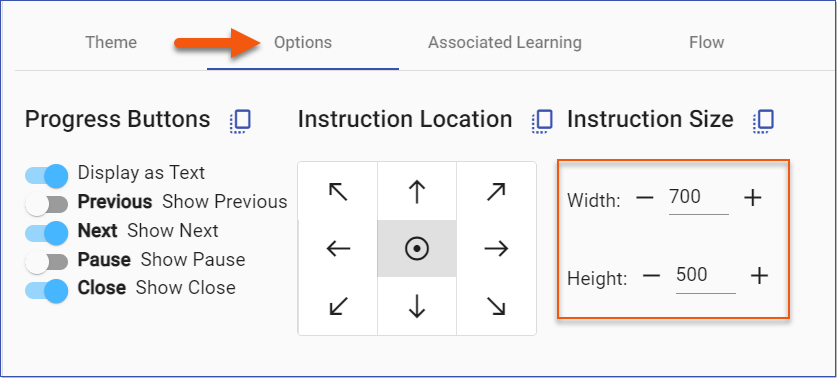 Instruction Size Option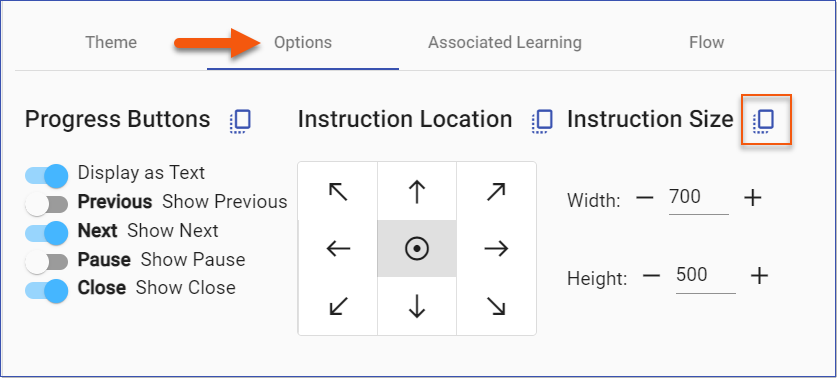 Instruction Size Option Apply to All
ISSUES
•Existing subcategories do not display when creating a new category from new course dialog. (13137)
•Results files displaying incorrect points earned related to alternative steps taken. (Simmo 13317)
----------------------------------------------------------------------------------------------------------------
Any Issues listed below this line were added after February 7, 2023 when Create v1.13.0.0 Release Notes were originally made available.
----------------------------------------------------------------------------------------------------------------
•Create Results include Duplicate Results fix. (13616)
•Results slow to load. (13680) (live on Feb 3, 2023)
Create v1.13.5.0 interim release available March 23, 2023
•Last app focus fix. (13944) (live on Mar 11, 2023)
•AICC tracking and internal communication fix. (13876 JW, 13983 Simmo)