Available September 3, 2021
Enhancements/Bug Fixes
•Search option has been added to the Content Library for fast and simple access to content.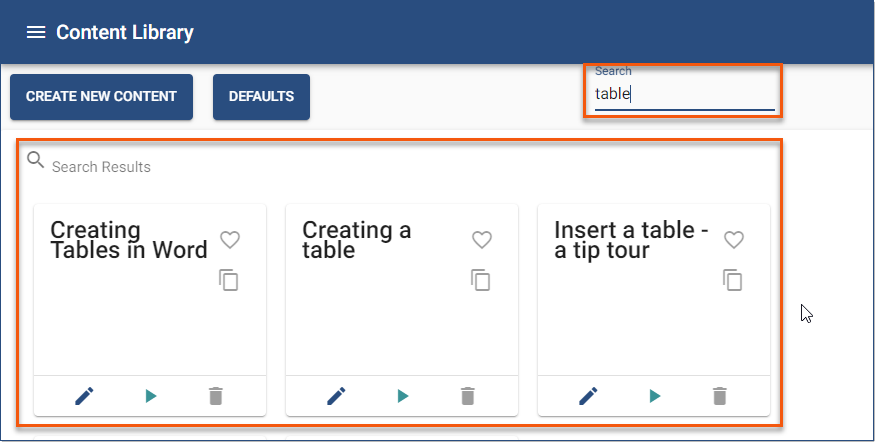 •Results: New option to record mouse clicks. Mouse clicks are enabled and only display if results are turned on.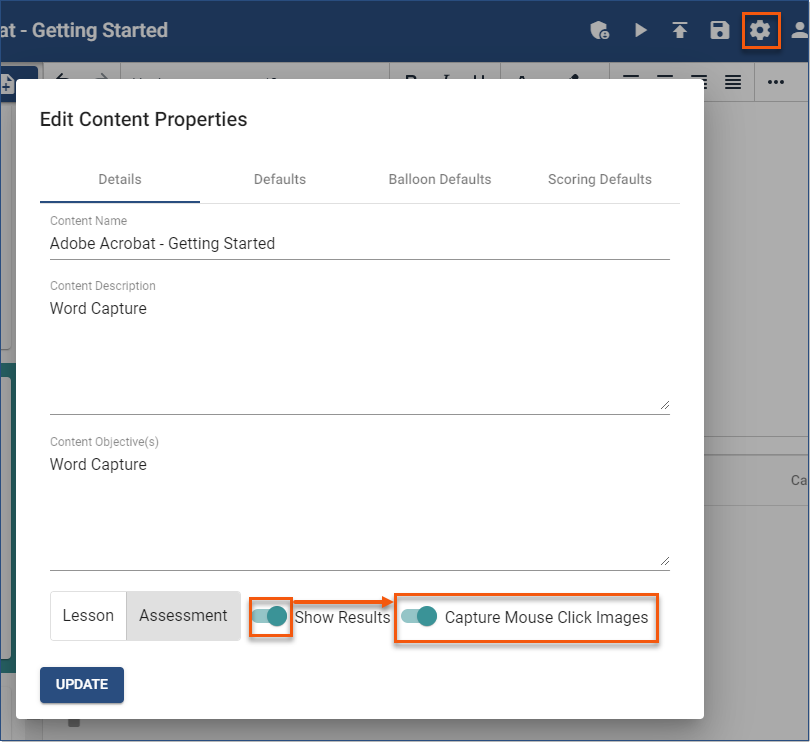 •Enable buttons on Options tab.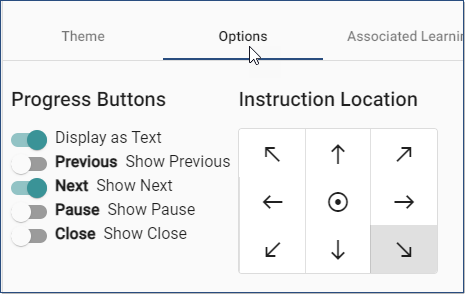 •Associated Learning links are enabled and working.
•HTML publish includes a zip file download option
•Styling of Form Labels not flowing through to App
•Editing a Form – resources tab should be disabled
•Editing a Form – add a link not working
•Form Input boxes not scoring correctly
•Associated Learning links using '&' cause the Assessment Instructions to malfunction and the Results fail to launch.