Available Nov 24, 2021
Feature Enhancements
NEW
•Merged steps can be created in the Capture Pane by selecting multiple steps (using CTRL + Click) then right clicking to Merge the steps.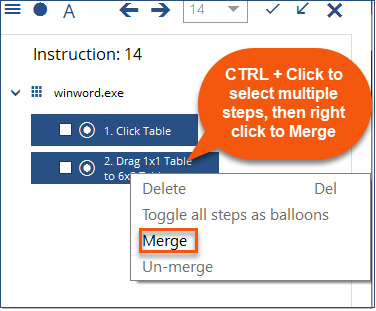 In the Website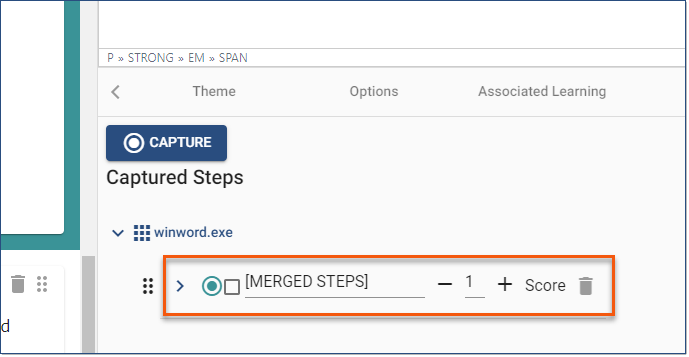 •New Resources panel scroll bar to accommodate larger libraries.
•Each Form allows multiple scoresheet states. The Form Scoring tab now displays an score sheet counter indicating the number of scoresheet states for that form. See Form Scoring Tab.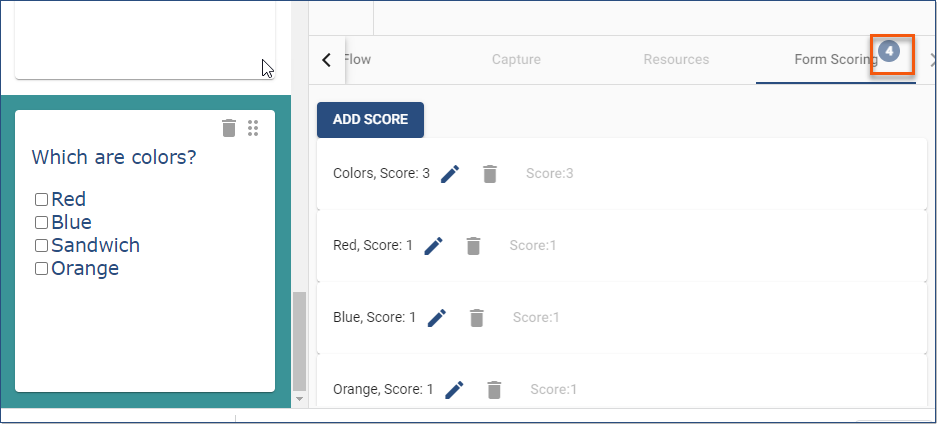 •New Share and Publish icons available on Content Cards. Share can be used to provide the content to Users outside of the LMS.