The Results page provides the ability for authors to review user results of Assessment content files. Authors can adjust scores if required.
1.Click the Menu icon on the Navigation bar.
2.Select Results.
3.A list of content files with available Results is listed on the page: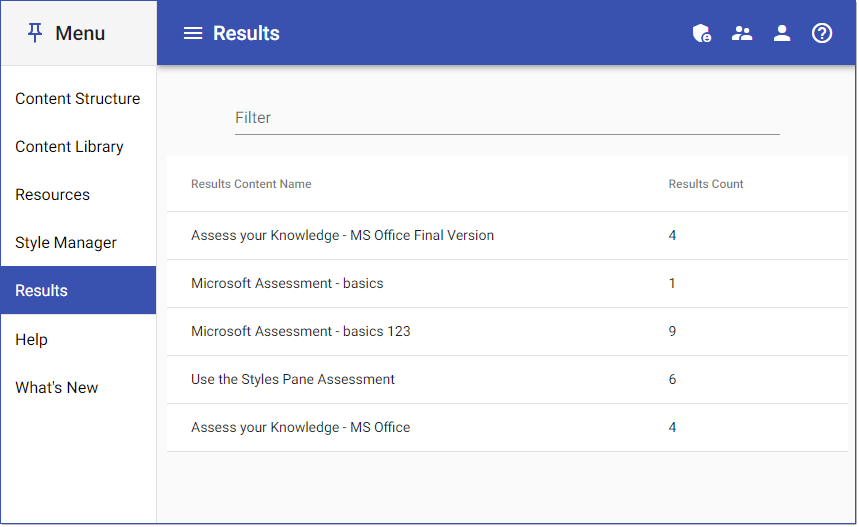 4.Click the appropriate Assessment content file name.
5.The List of Results page displays listing each user attempt, the completion status, and their overall score: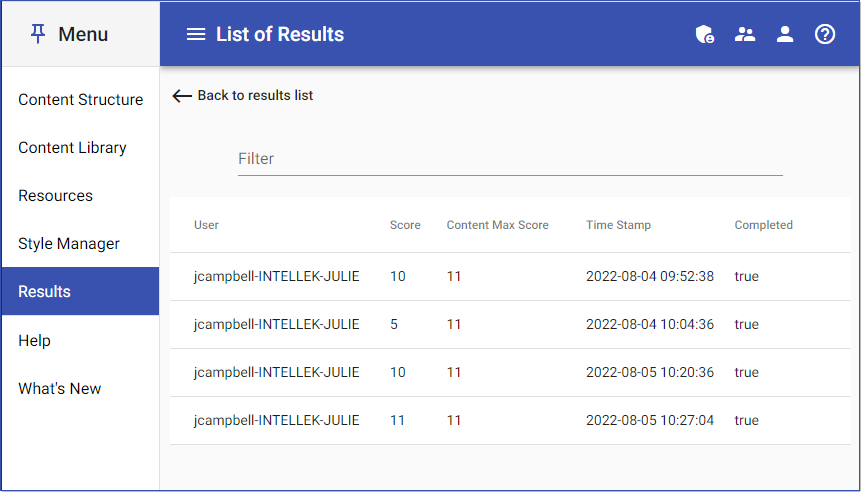 6.Click the results item to be reviewed. The results file will be compiled and display: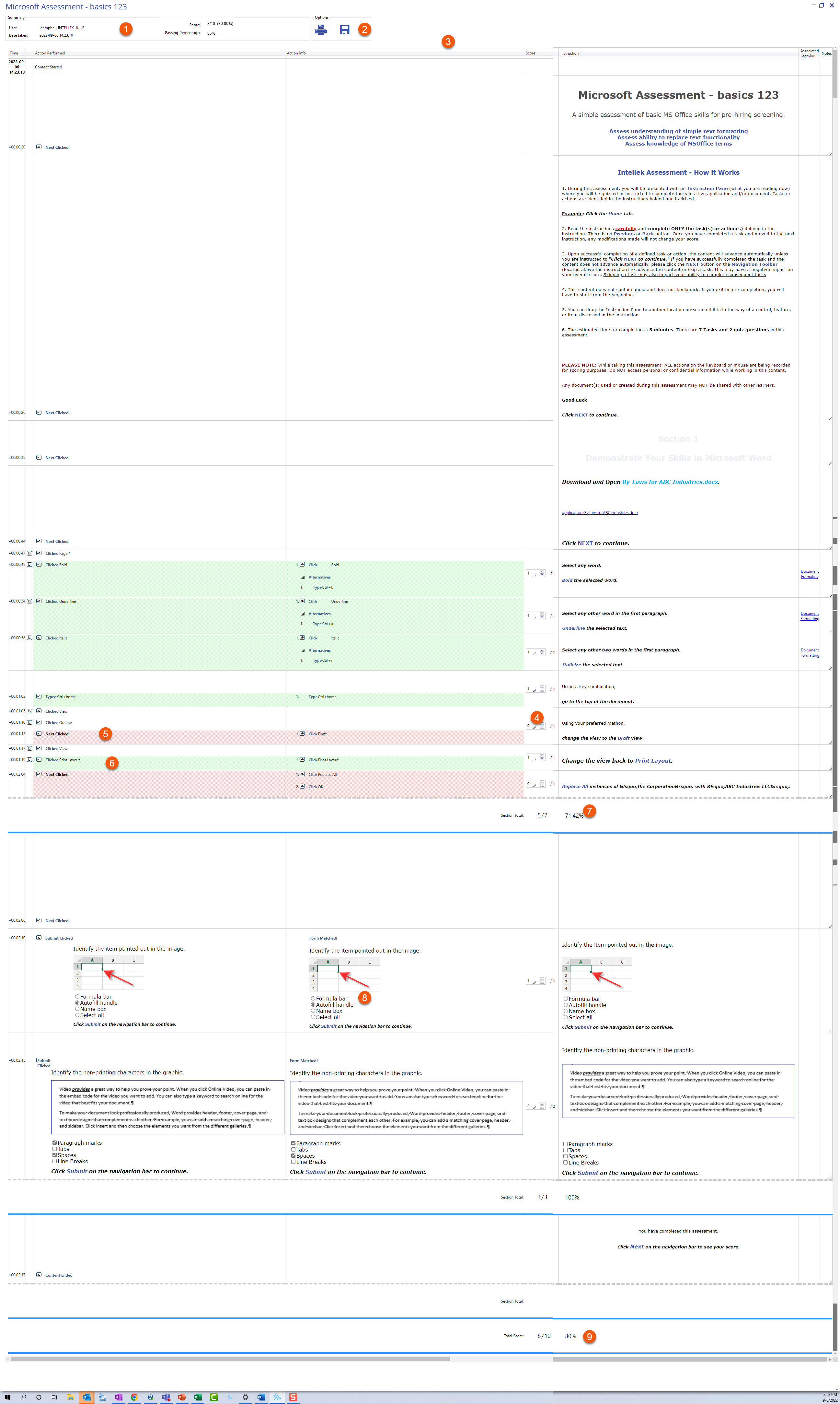 Using the graphic for reference, the numbered items are identified and explained as follows:

Note that the graphic has been edited to show only discussed items.
1.The Summary area identifies user details of the user who took the assessment, the score and the passing score.
2.The Options area provides the ability to save the Results file as an .HTML file or print a hard copy.
3.The Report column headings from left to right list the following information:
a.Time. The time line of when each action was taken by the user during the assessment.
b.Action Performed. Each click or typed character the user performed for the instruction frame.
c.Action Info. Captured steps and alternatives for the user to perform.
d.Score. Based on the score assigned to each captured step or alternative, how many point(s) the user was awarded for the instruction frame. If appropriate, use the spin buttons (or type) to adjust the user's score for that instruction.
e.Instruction. The instruction frame content.
f.Associated Learning. If Associated Learning links were applied to the instruction frame, the link name is displayed as a hyperlink. (See the Associated Learning Tab topic.)
g.Notes. The reviewer can type any relevant notes, such as why a score was adjusted.
4.An example of an adjustable user score for the instruction frame.

Red shading indicates an incorrect action. Green shading indicates the correct step(s) or alternative method was performed.
5.An example of the user did not perform the required step(s) or alternative(s).
6.An example of the user performing the correct step(s) or alternative(s).
7.The user's score for the Section. Both the total number of points and percentage is displayed.
8.A Form instruction frame. Note the Action Performed column includes which answer was selected.
9.The user's Total Score (both points and percentage) for the entire assessment.
7.When finished reviewing the Results, click the X in the top right corner of the window to close the report.