Available September 20, 2022
Enhancements
•Interval between data updates (min) setting. This update to the Setup tab allows administrators to define how often data will update in the Client. Once set, the Client will check for updates to the live TACX file once every 'x' minutes, as defined by Deliver Admin user, as opposed to the default 5 min.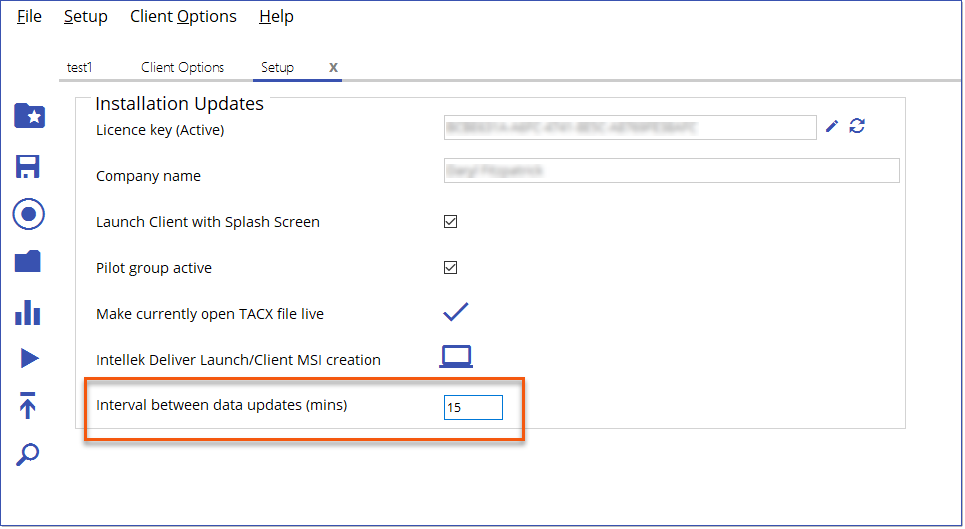 •Reading of Client data update time.
•Launch closes Intellek Deliver Client when Intellek Create App is running. This allows capturing and mouse tracking to work properly in Intellek Create.