Feature Release & Bug Fixes
NEW – Feature Enhancements:
New Event display in Calendar (MayerB 5999)
We've updated the Calendar views (Month, Week, Day) to allow longer Event names and clarify the event display on days where there are multiple events.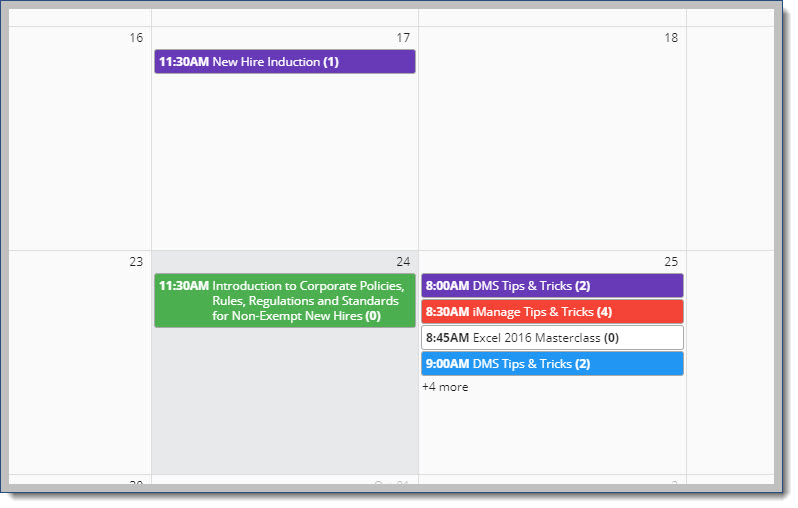 Month View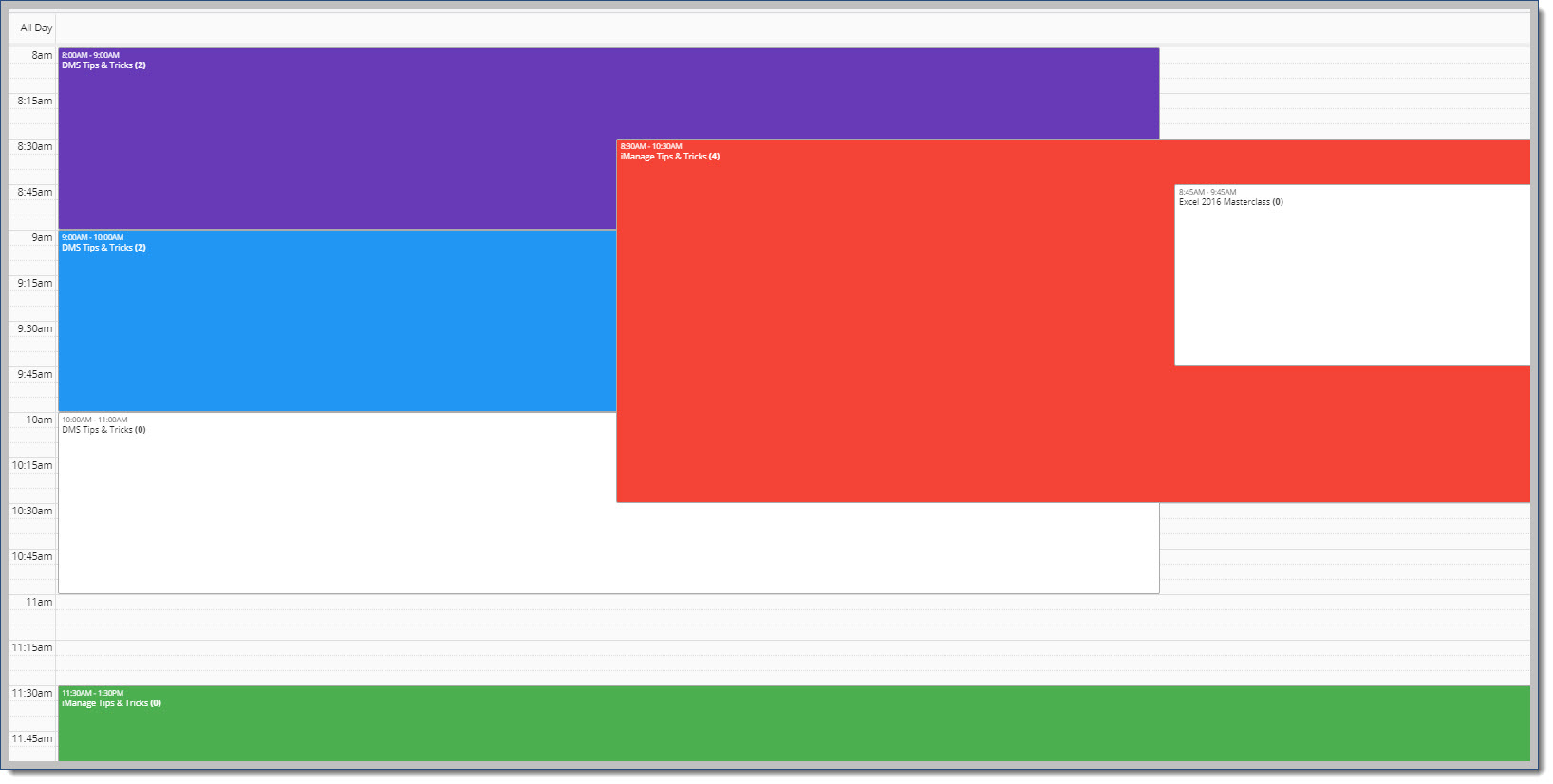 Day View
Vendor Column added to Library Export
For Clients who need to see course vendors in the Full Library export, we've added a column to the .xlsx export.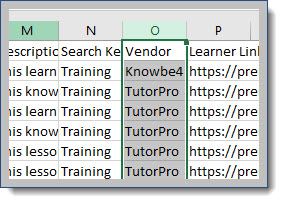 Cancellation date/time stamp displayed in Event Detail > Users page
A date/time indicator now displays (in the logged-in users time zone) when a user has cancelled from an Event.

Password guidelines now display in My Profile Change Password feature (if enabled)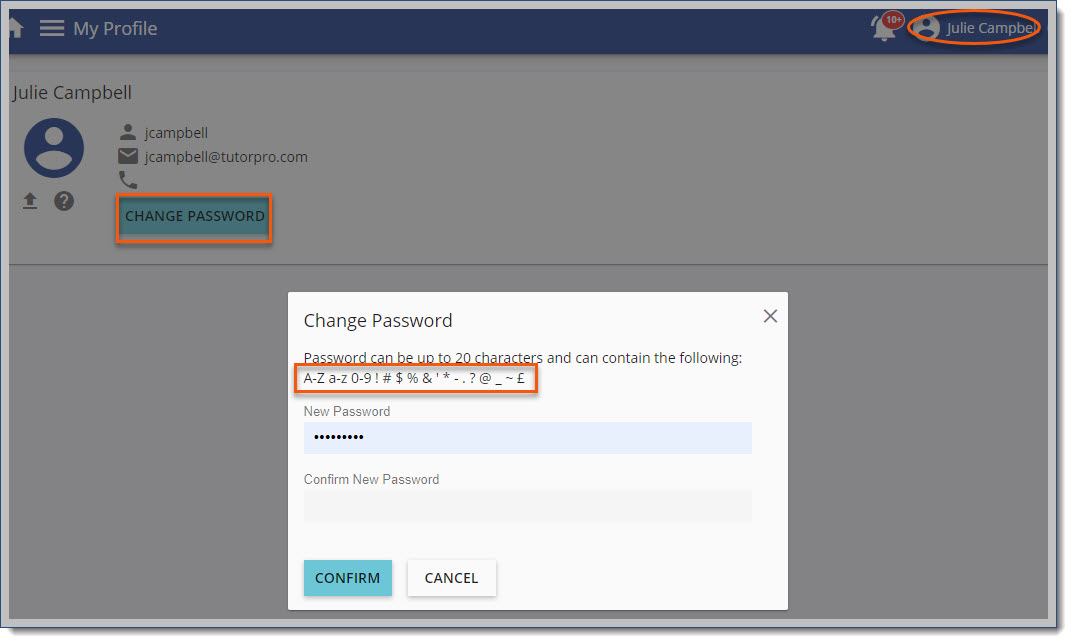 Configuration option to display overdue Assigned courses in dashboard Assignment card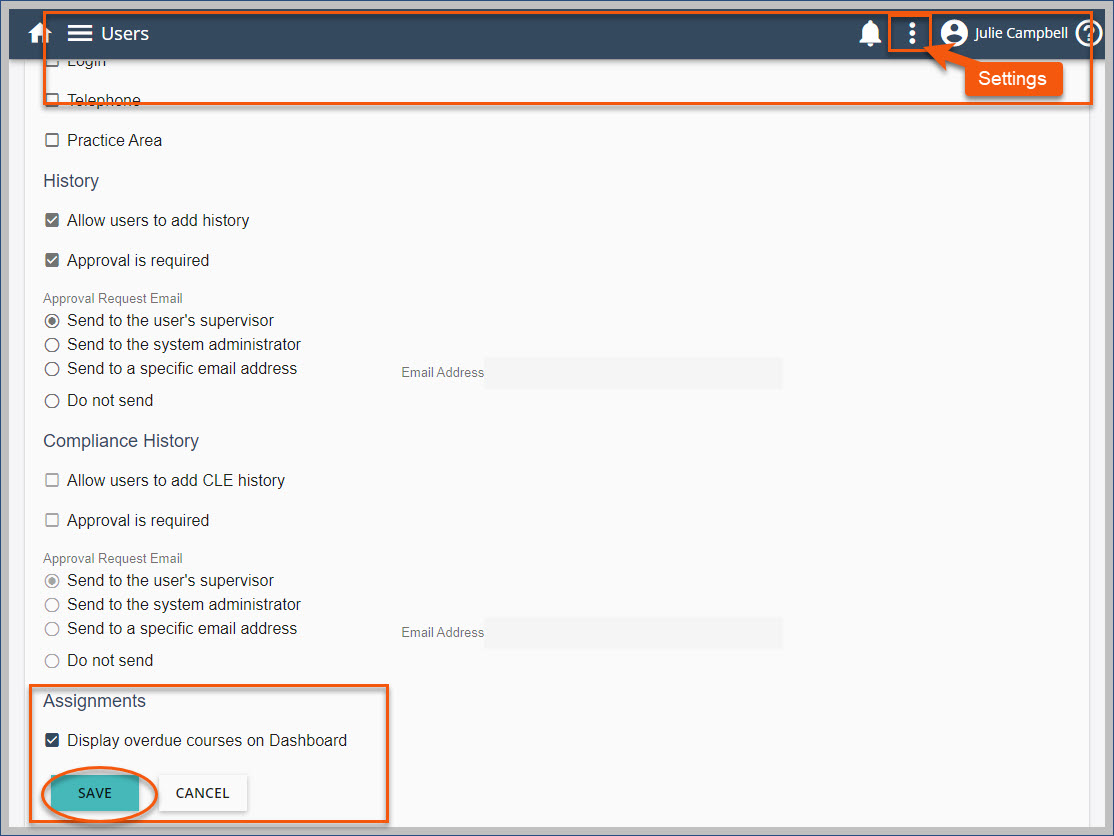 Configuration Option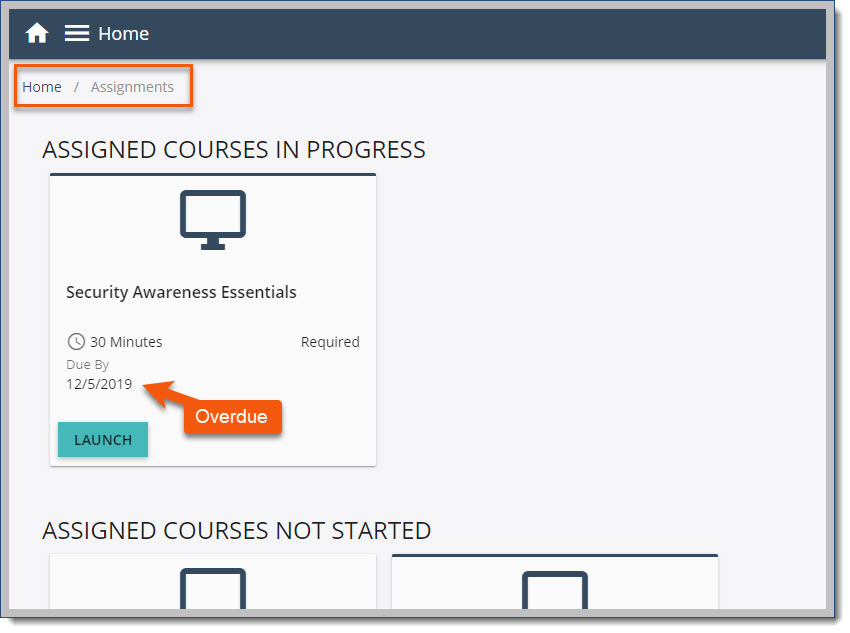 Assigned courses display in Assignments Card, even if overdue.
ISSUES RESOLVED:
Users
•User Import - The information details aren't always displaying correctly for errors with Title, Department, Practice Area and Profile in the Learner Import (SLK 6695)
•User Detail - Disable Entry Type drop-down when editing the 'system' account (6749)
•Compliance - Get an Oops when editing a User on the SRA body (RPC 6923)
Courses
•Course Detail - Browser Compatibility drop-down not showing the correct value (FordH 6679)
•Bulk Course Import - AICC courses should not require a zip file, should be able to specify Launch Url. CourseID is being truncated during import (FisherP 6905)
•Bulk Course Import - Exceptions aren't always logged
•Bulk Course Import - Unnecessary SFTP connections when importing LaunchUrls only
•SCORM API - Expose the SCORM API at all times
Reporting
•Usage - Usage for Groups and Access doesn't always show the correct information due to an sql exception (DEurope 6703)
•Event People Report - The Event Contacts column is not populating correctly (6269)