Feature Enhancement & Bug Fixes

Available June 3, 2021
NEW
A visual indicator

will be displayed on Online Learning course cards in the Library once you've completed the module.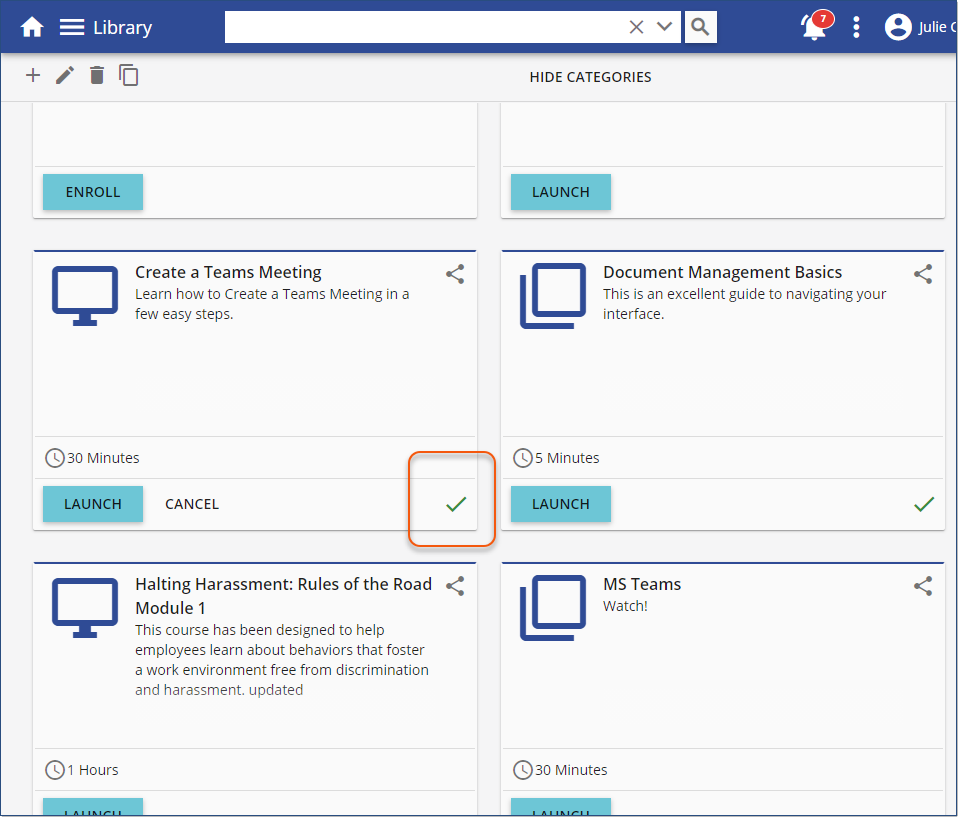 The ability to add a new venue is now available when creating/editing an Event.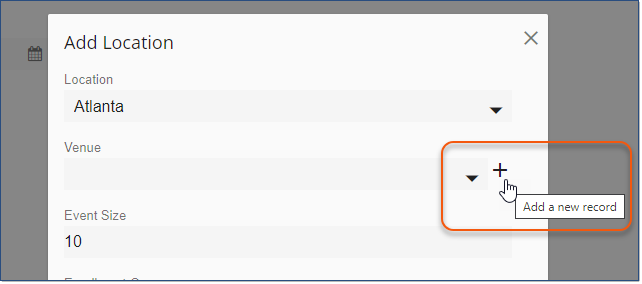 Training Tracking
The entire Category route has been added to the Training Tracking report export, including all subcategories. Courses with multiple categories will be presented in a comma separated list.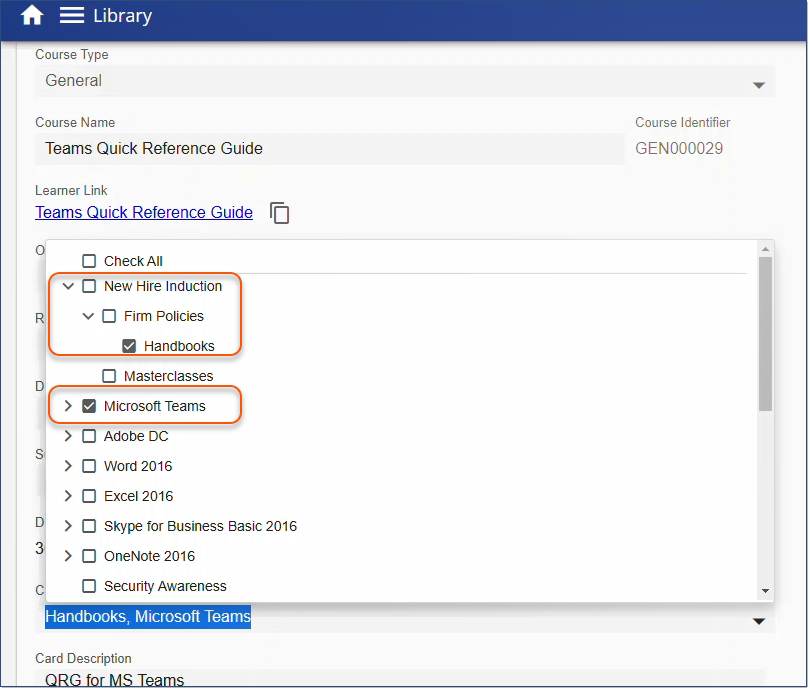 Event People
One or more Category filters can be applied to the Event People search filters allowing users to report on Event People by Scheduled Course category.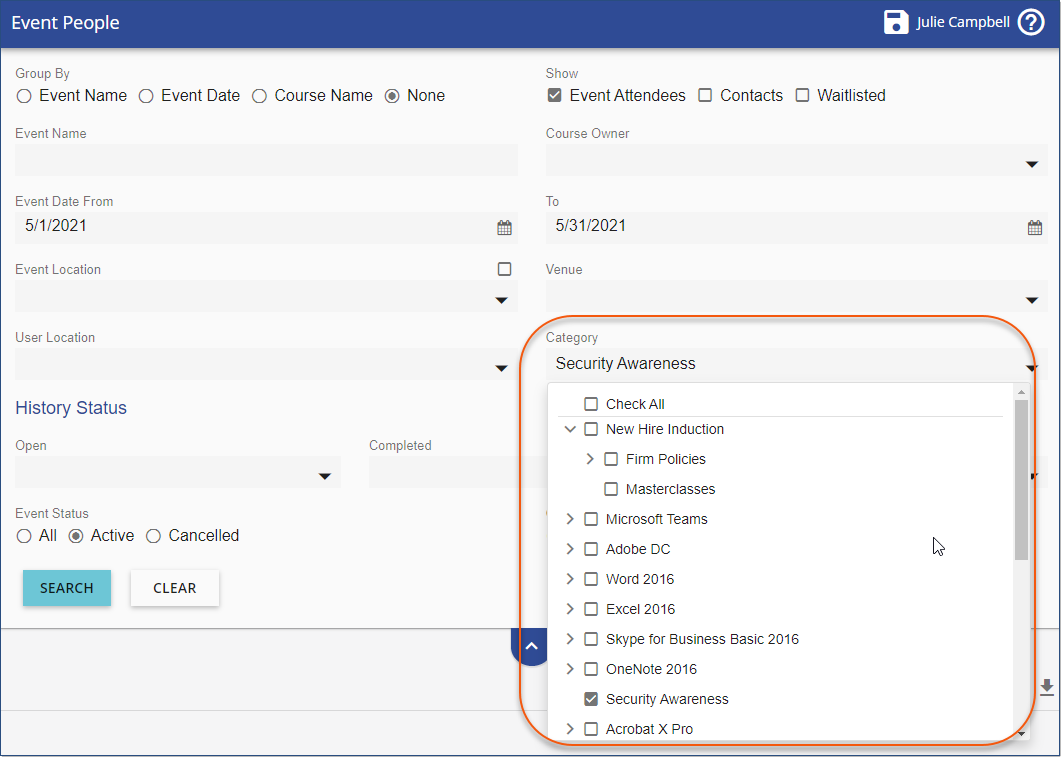 Ratings Detail Report
Export (csv) content-specific ratings detail from the Rating Summary Report for content (Course/Path) with ratings recorded.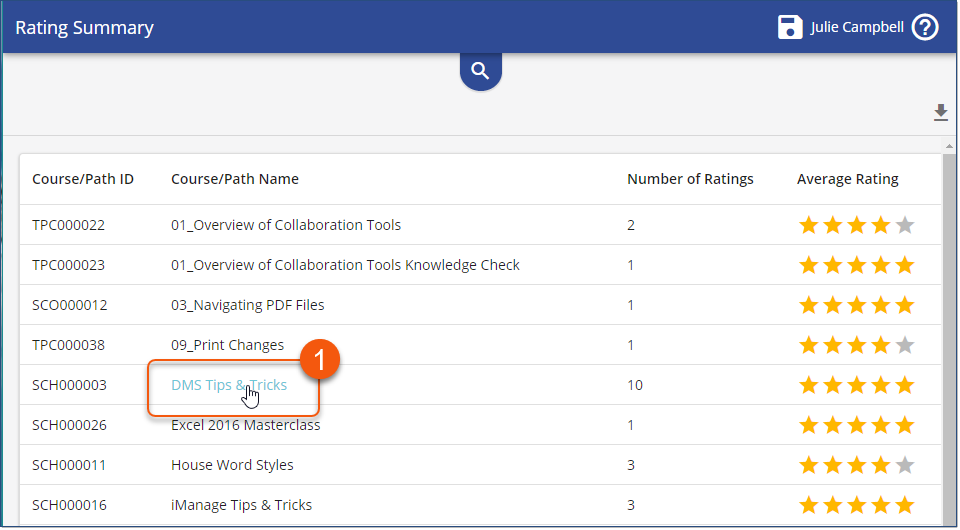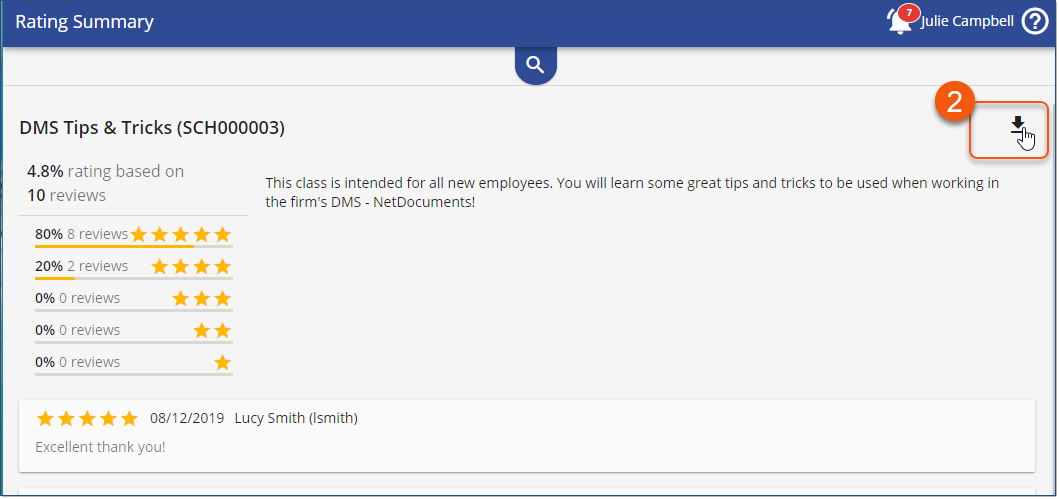 ISSUES RESOLVED:
•Calendar - Add a tooltip to the Copy Event icon (8926 DEurope)
•Body > Detail > Accreditation Types - some column headings are missing (9076)
•Event Registration - one of our users is receiving multiple Approval emails (9553 Ogle)
•Reports - Survey Summary - The Survey drop-down is empty since the upgrade (9563 Wyrick)
----------------------------------------------------------------------------------------------------------------
Any Issues listed below this line were added after May 24, 2021 when LMS v3.29.0.0 Release Notes were originally made available.
----------------------------------------------------------------------------------------------------------------