Exciting News!
New Company name & branding!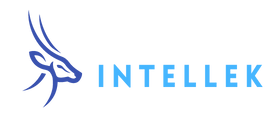 •Check out the Client Family Webinar recording to learn all about the our Intellek rebranding story and core values.
•Product name changes to reflect the primary purpose of the product
o Learning Management System - LMS remains the same
o Intellek Create (previously ATLAS)
o Intellek Deliver (previously Athena)
o Intellek Learn (previously Courseware)
•Email addresses have changed to intellek.io (ex: julie@intellek.io or support@intellek.io)
•No changes to contracts or finance details
•Visit www.intellek.io and follow us @intellekHQ
•UPDATE YOUR BOOKMARKS: Your Client Family Support Portal URL will change from https://tutorpro.freshdesk.com/support/login to https://intellek.freshdesk.com/support/login effective - Monday January 31, 2022.
Bug Fixes
Available February 3, 2022
ISSUES RESOLVED:
•News - sometimes when changing News graphics, users see the Plant Banner, rather than the image uploaded. (8522 Procopio)
•Event People Report - There is significant latency when running the report for long to/from time frame. (10758 RPC)
•Course Interest - The emails for threshold reached aren't sending (10813 FordH)
•Enrollment Cancellations - Users can click the Cancel button multiple times when cancelling from a Learner Link (10816 H&W)
•Library Search - free text search doesn't work with multiple words (10819 DBR)
•Library Search - free text search doesn't work with multiple words (10822 RPC)
•Library - Course cards don't show a launch button to user when the Registration Rule is set to 'Course Part of Path' if user is on the path (unless user also has history for the course) (10907)
•Intellek updates for new installs
•Remove IE support
----------------------------------------------------------------------------------------------------------------
Any Issues listed below this line were added after January 24, 2022 when LMS v3.37.0.0 Release Notes were originally made available.
----------------------------------------------------------------------------------------------------------------
•Calendar latency experienced while loading the page. (10909 Ogle)
•Approve External History - Unable to approve due to incorrect validation (10917 DBR)
•Library - Ratings that have not been approved are showing on the library cards (10934)