BalloonTips can be added or removed in either the Capture window or the Capture property tab of the instruction frame in the Content Editor.
In the graphic on the right, the content file is an Assessment. If this were a Lesson, the Score setting would not be visible. BalloonTips should only be applied in Lesson content files.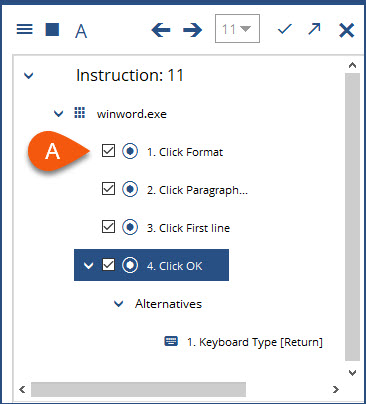 Capture window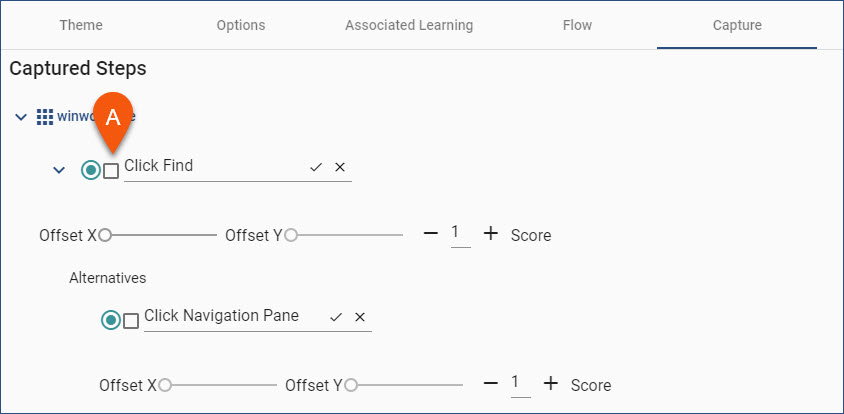 Capture Property Tab
•Select the check box to add the BalloonTip.
•Clear the check box to remove the BalloonTip.
BalloonTips are formatted on the Balloon Defaults tab in the Content Properties (cog) dialog box on the Content Editor Navigation bar.