This option allows content files to be published directly to the Intellek LMS as a Course. Publish a single content file or an entire Category to your Intellek LMS. The first time you publish a content file, the content will be published to the LMS using the defined category structure. Subsequent publishing updates will not affect the established LMS content category(s). Republishing to the LMS will affect the Content Name, Description and Objectives, as well as updates to instructions.
1.Setup your LMS site URL and credentials in the Admin Section.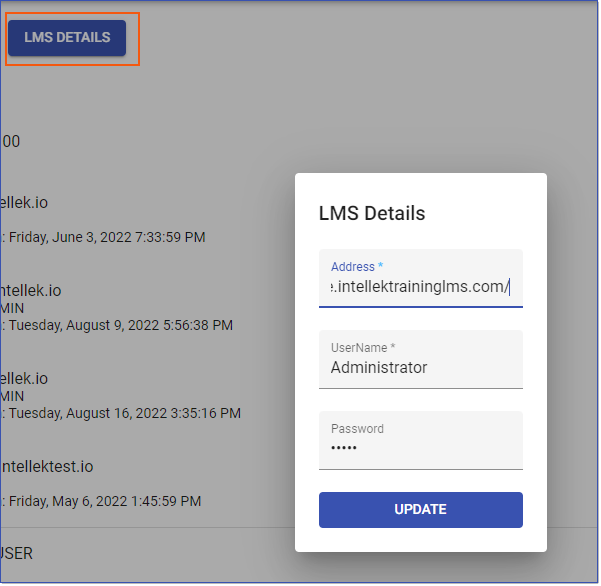 2.Click the Publish icon on the Navigation bar, a content card or from the Edit Content page.
3.Select the Intellek LMS radio button.
4.Click the PUBLISH button.