Feature Release & Bug Fixes
NEW – Feature Enhancements:
Reports
•Event People Report - now includes User location in the search criteria, the Results page and the exported data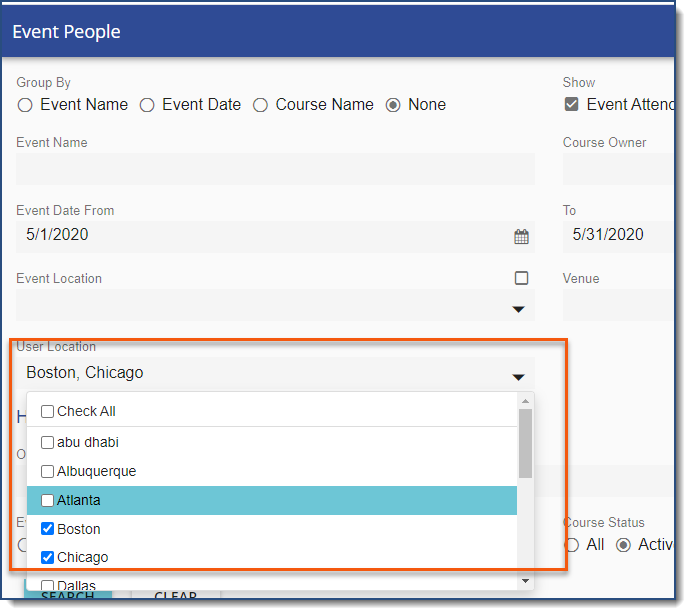 •Survey Feedback Report – now available to export to PDF, which also includes Pie chart data. Navigate to Run a Report > Survey Summary > Search then open a Survey.
Important: Survey Feedback PDF option is NOT yet available in Internet Explorer 11 (IE11).
oHow to generate a PDF from the Survey Responses: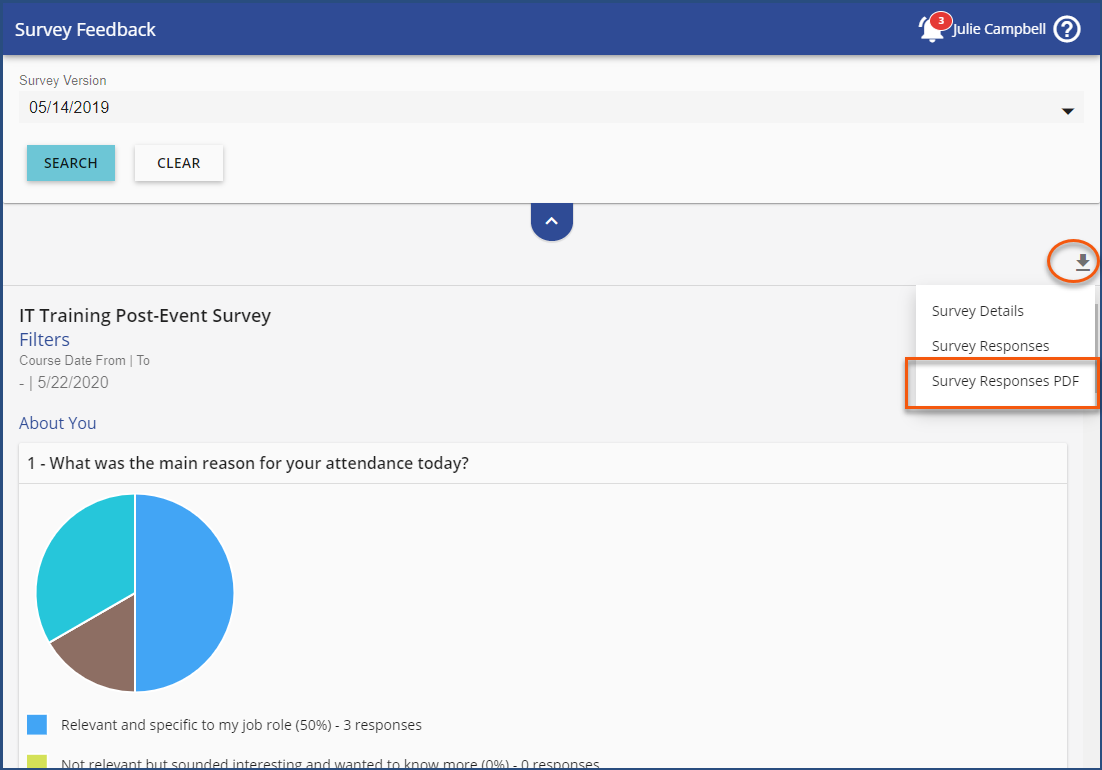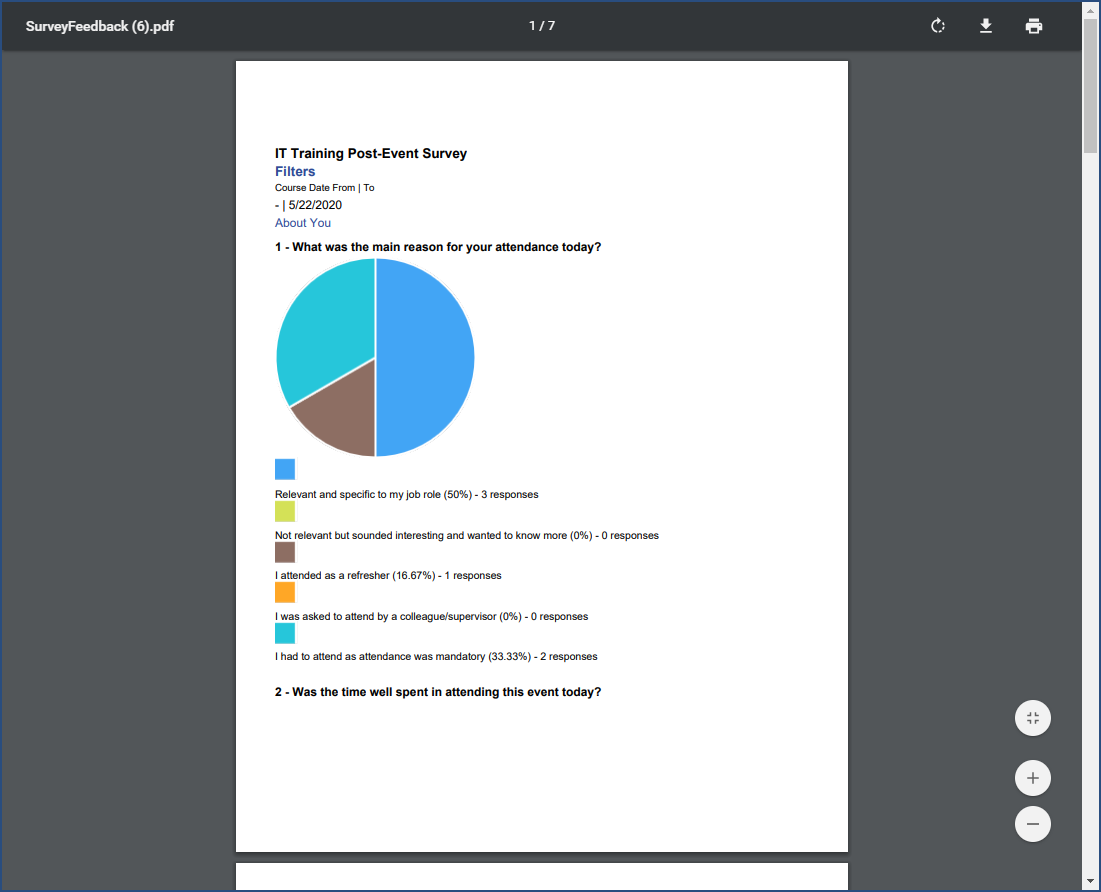 oWhen drilling down to a User's responses report, PDF is also now available: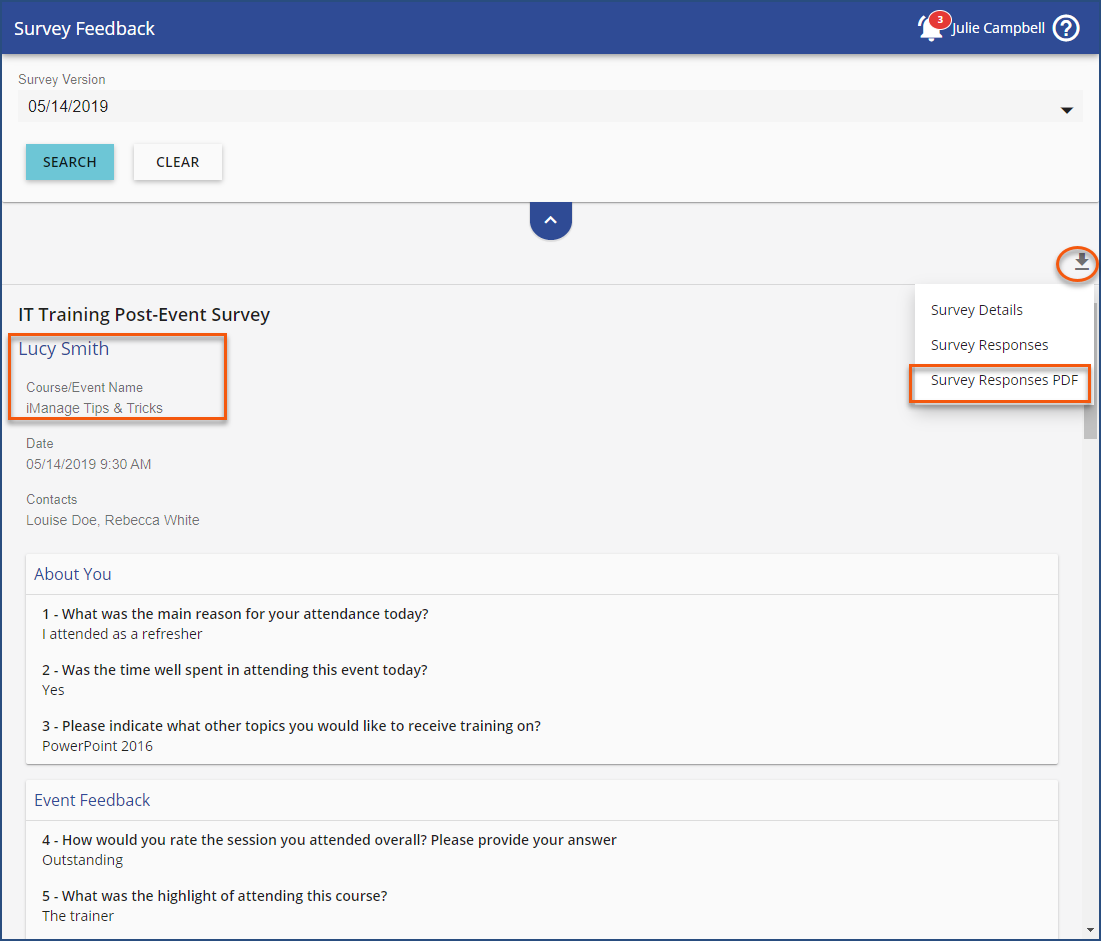 Library
•Share feature for copying the full address URL of Courses and Paths to the clipboard via the Library card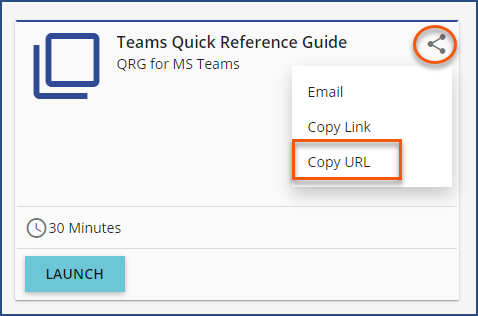 CHANGE:
•On the Course and Event Launch/Enroll Summary page, the "Prerequisites" status requirement has now been clarified in a tooltip: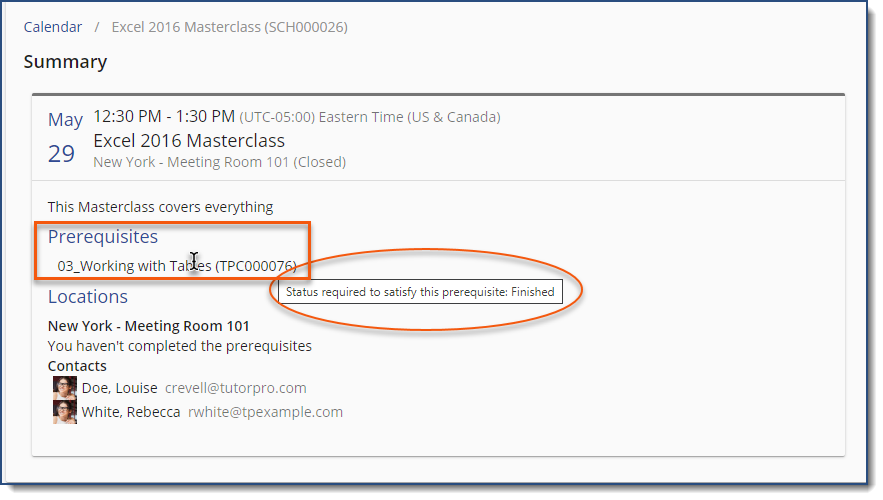 •Survey Feedback Report – Multiple Event Contacts will now display in a comma separated list in the report export.
ISSUES RESOLVED:
Library/Users
•Breadcrumb does not update after editing Event/Group Name (RPC 6220)
•Training Tracking Report not displaying Inactive Courses (FieldF 6235)
•Course Assignment Report not implementing Course Status filter (6227)