Feature Release & Bug Fixes
NEW – Feature Enhancements:
•Communication > News banner auto-advance duration setting
Define the duration between each News banner auto-advance.
▪Settings > 3-dot option > Pages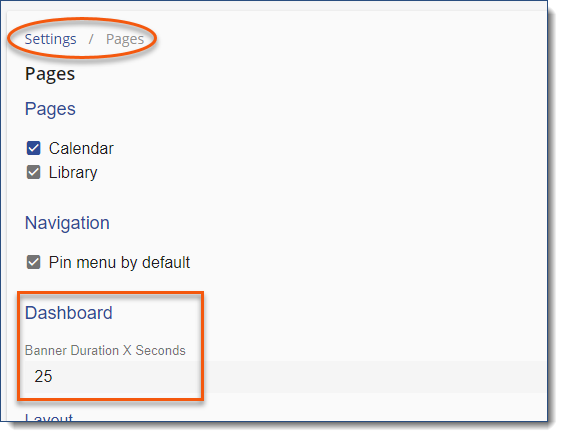 •Users > History status - bulk edit
From a User's History list, update multiple course history statuses at once.
▪Navigate to the Users Menu and select a user to display the User Detail page
▪Open the User's History Tab
▪Using the Ctrl+Click or Shift+Click method, select two or more courses to update

Scheduled courses are not eligible for this feature - to update Event attendance, navigate to the Calendar > Event > Users list.
▪Click Edit

to display the bulk update screen.
•Enter the appropriate Status and score Percentage (Passed/Failed only)
•SAVE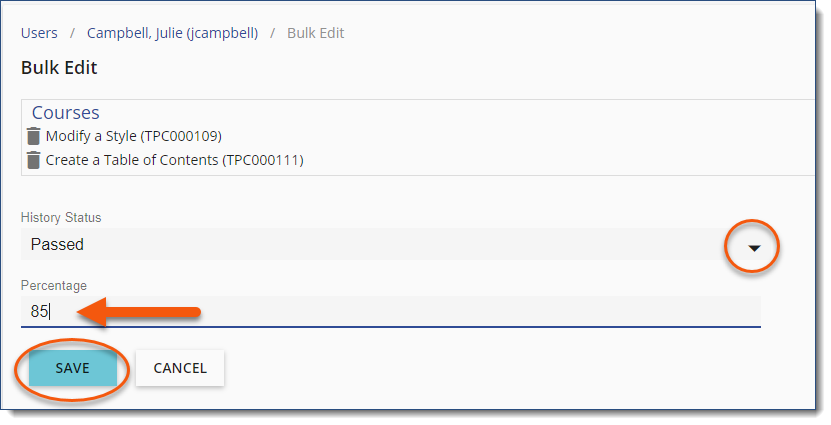 •Localization option for Create Account page - Sign In button language string
Use Settings > 3-dot options > Localization to update a new language string option for the Sign In button on the Create Account page.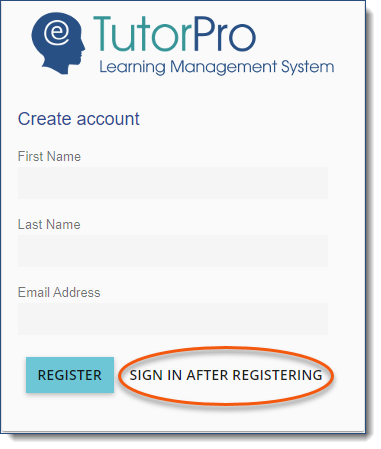 •Event > User enrollment conflicts prompt
When enrolling a list of users to an event, a prompt will display listing any users with enrollment conflicts giving you the option to cancel the process or proceed without the conflicted users.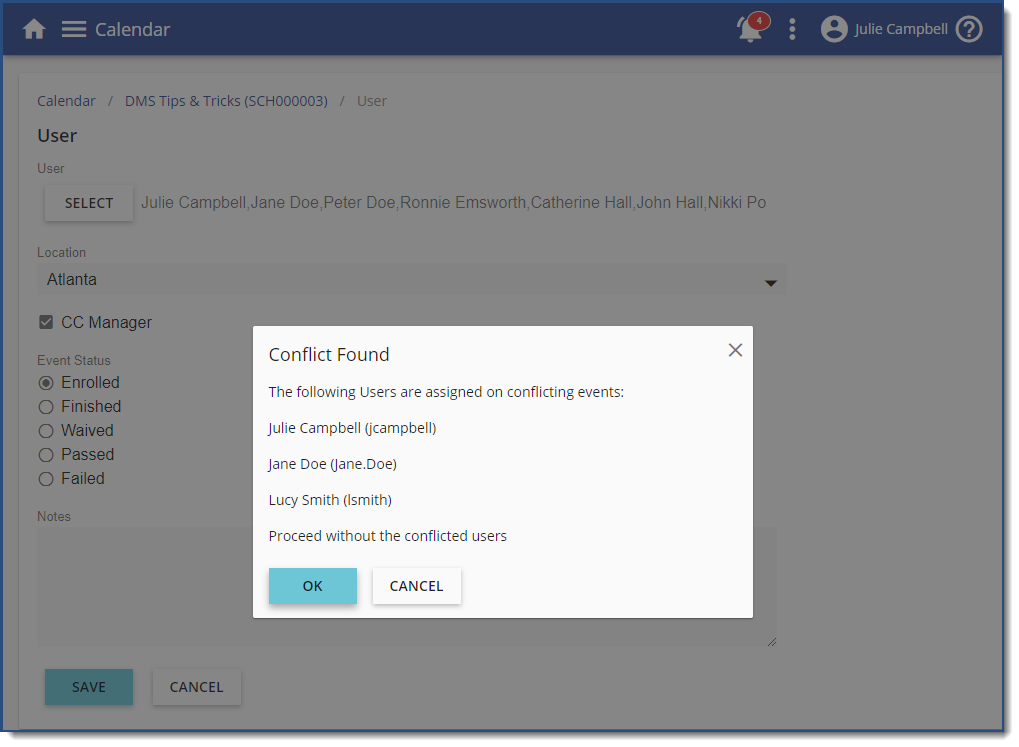 CHANGE:
•Include Previous History help icon in Path Detail & Path User Detail
Clarifies the way Previous History is handled in Paths with Complete in Order setting enabled. Help icon is found in Path Detail and in Path > Users >Edit.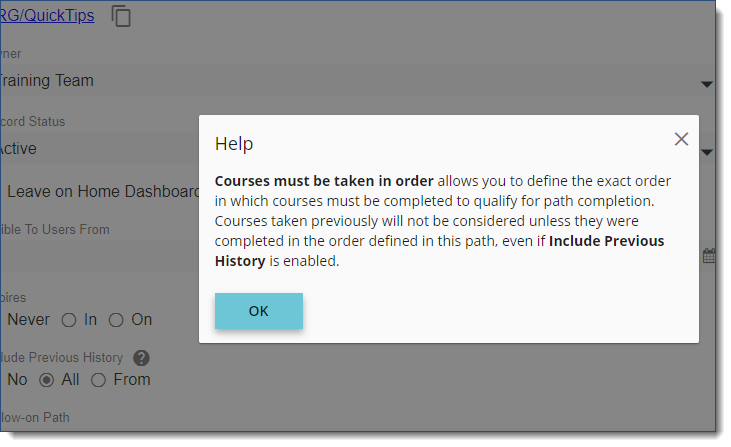 ISSUES RESOLVED:
Library
•General Course type: History status not recording properly (DEurope 6131, GStorrs 6038, H&W 6345)
•The LMS will detect if user is using an Apple touch device when trying to open a PDF and will launch it in a separate window regardless of the setting on the course Structure tab (Simmo 6437, GRees 5926)
Calendar
•Event Request – Users are getting an error when requesting a seat on a full event (McMill 6283, DBR 6322)