Top Courses by Completion chart and export is now available on the Analytics > 3-dot options > Courses page.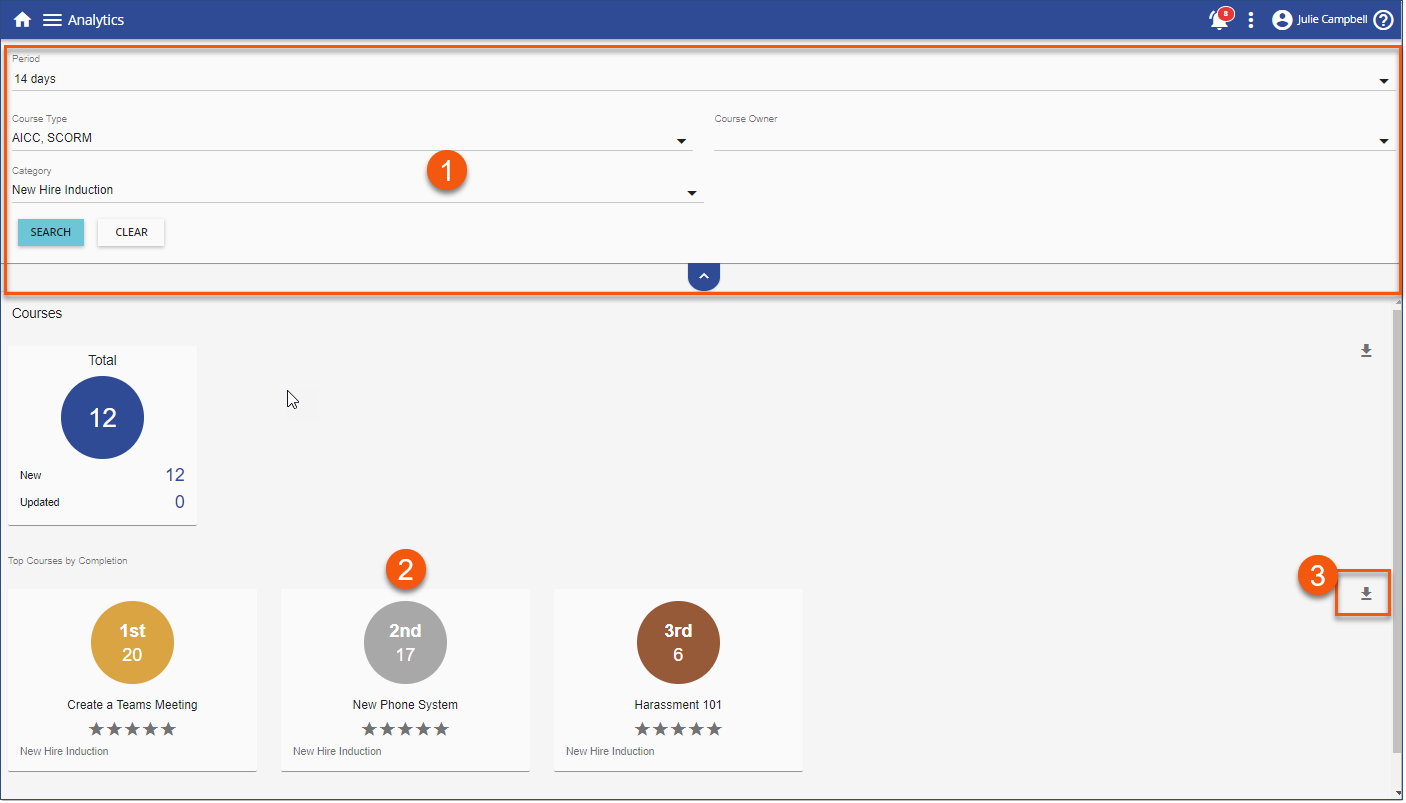 1.The chart takes advantage of all of the filters available for the New and Updated Courses chart.
a.Updated is reflected here on content (originally created prior to 24hrs ago) when:
i.an admin changes the value:
1.Name
2.Description
3.Duration
4.Duration Unit
5.Delivery
6.Subdelivery
7.Search Keywords
8.Vendor
9.Show Completion Popup
10.Browser Compatibility
11.Language
12.Owner
ii.An admin updates the content files.
2.The charts display with the filters applied
3.Export a report of ALL courses completed within the specified time frame with the filters applied.
Export includes the following columns.
o#
oCourse ID
oCourse Name
oCategory
oTotal Count
oCourse Type
oDelivery
oSub-delivery
oDuration
oDuration Unit
oRating
oRecord Status
oOwner
oCard Description
oDescription
oSearch Keywords
oVendor
oAccess
oRelevance
oLearner Link