Have you ever worked on refining that one Learning Path until it's perfect and wish you could clone it, make some edits and re-use it? Intellek offers a copy path feature that easily copies all elements of a Path. This topic outlines the three simple steps to copying all elements of a path except for:
•Users
•Equivalence settings
Copying a path is simple. From the Library page:
1.Select the path card.
2.Click Copy Path

.
3.Give your new path a unique name, and then click COPY.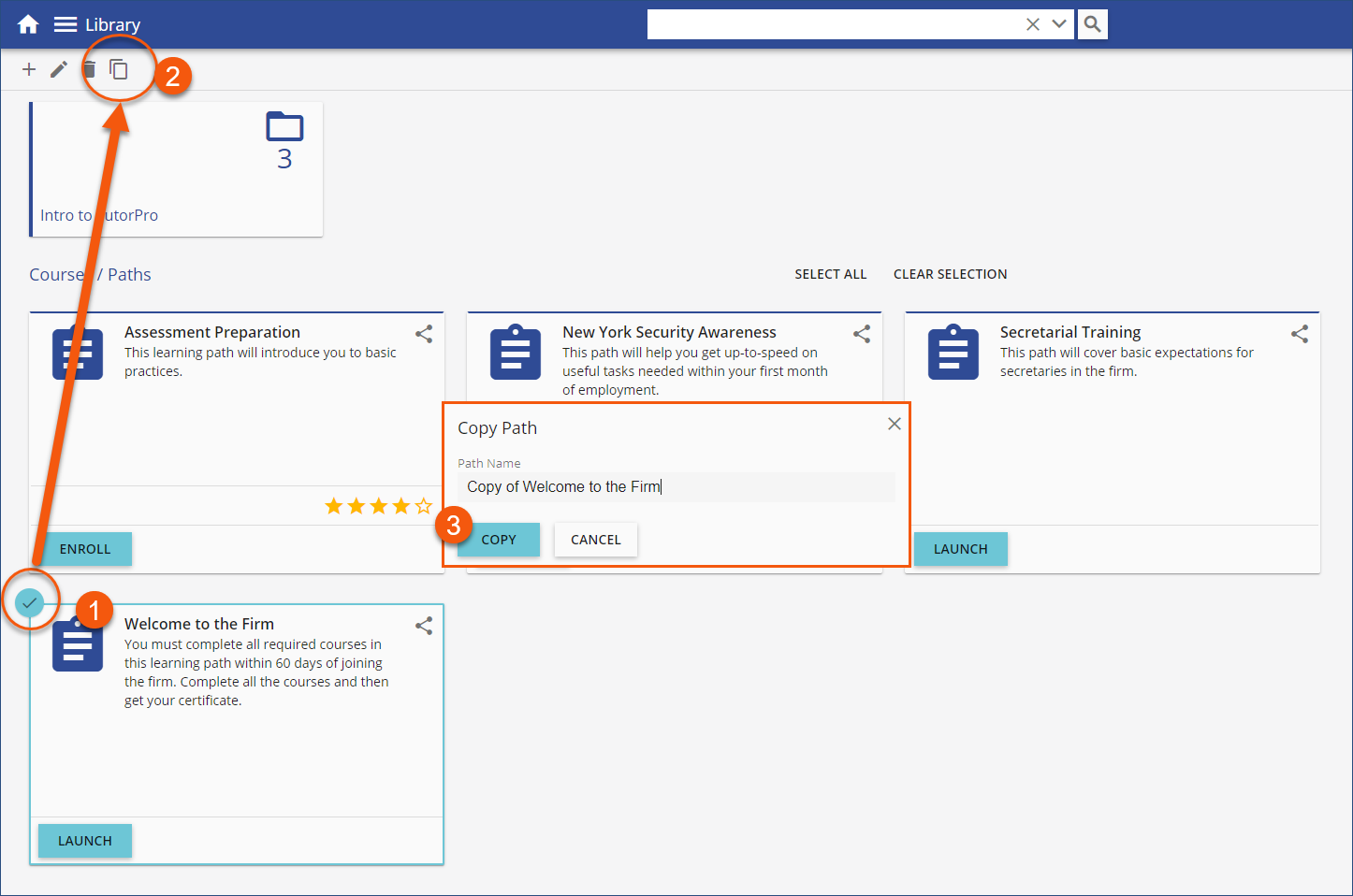 4.Navigate back to the Library to modify your new path.