Existing Events can be copied for modification and saving as an independent event in the calendar. All Event settings and parameters including Attachments are copied over except aligned users and the user data.
1.Navigate to the Calendar.
2.Locate an Event on the Calendar.
3.Hover over the right of the Event Name and click on the Copy icon.

4.Make any necessary modifications to your new copied Event. When the Copy Event feature is used, any aligned Event Attachments will be copied over to the new Event.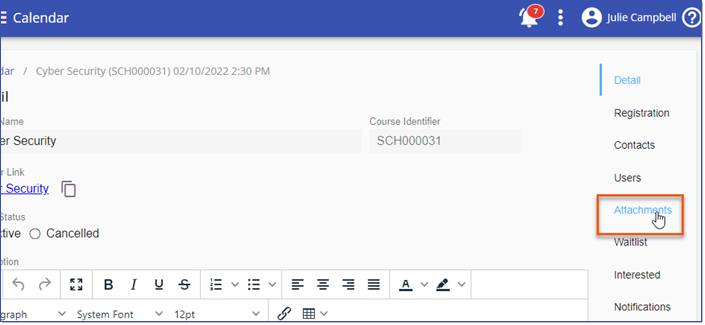 5.Click SAVE.