Attachments allow you to upload documents, such as handouts or job aids associated with a Scheduled Event. Users will be able to display and download the attachments from the Event Summary.
Additionally, attachments can be included in the Event Broadcast message template (Communication > Email Templates) or an ad hoc email to users (Event Edit > Users > Send Email

) or (Communication > Send Email) by inserting the [EventAttachment] variable in the message body.
1.From the Event Details page, click the Attachments tab.
2.Click Attachments

. You are given 2 radio button options.
a.File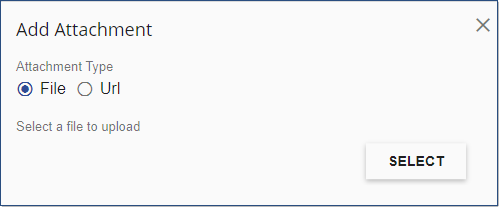 i.Click

to browse and navigate to the location where the file is saved.
ii.Select the file, and then click Open.
iii.Click

.
b.URL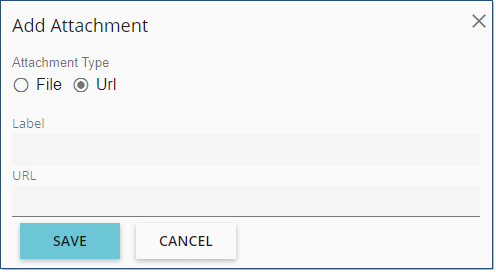 i.Provide the label for your new hyperlinked URL.
ii.Enter the full URL of the attachment.
iii.Click