1.Select a Folder, if applicable. Any Courses added will be placed in the selected Folder. If Folders do not exist, the Courses will display in a list on the Learning Path.
2.Click the Add Course

icon.
3.Search for Courses using the Course Selector window.
a.Free text search allows you to enter text that is included in the Course Name or that has been included as a Keyword.
b.Click the Show filter

icon to display relevant Course fields by which to filter the Search Result.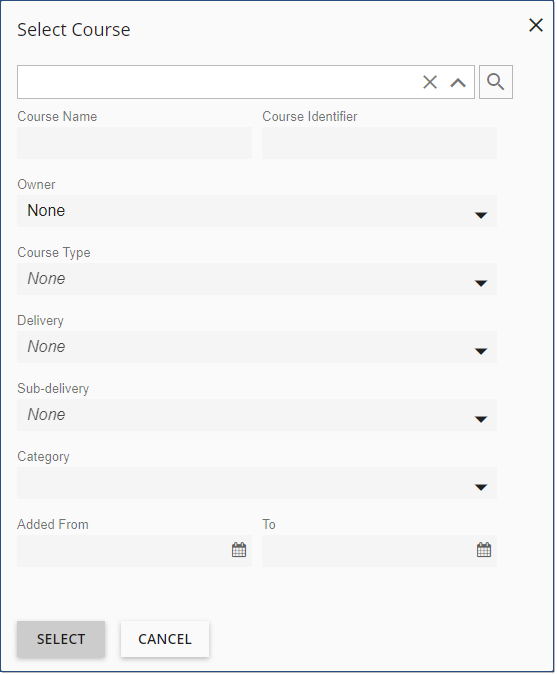 c.Click

to execute the search using the defined criteria.
Example:

If you wanted to search for a Course that includes the word

Save

and a Course that includes the word

Shortcut

, you could:
4.Select the Courses to be added, and then click

.
5.Courses can be moved or reordered by selecting the Course and dragging it to the location or Folder of your choice.
6.Click

.
a.Number of Attempts:  The number of attempts defaults to the value originally set on the Learning Path Detail tab. If required, change the value for the selected Course.
b.Pass Mark:  The Pass Mark defaults to the percentage set from the Learning Path Detail tab. Enter -1 to accept the percentage set in the Course as it was published, or set a different percentage to override the passing score for the selected Course.