From the Library page:
Select the three dot Options menu and select Settings.
oCourse is shown as New/Updated for X days: enter the desired number of days for New/Updated Courses to be displayed. New & Updated on the Library is designed for end users and lets them know when online content has been added or updated. Other changes are not included as they are not relevant to the end user experience if, for example, a course name changes or the duration is updated
oHide categories on search: choose whether or not to Hide categories by default on searching the Library. Users will always be offered the option to toggle Hide/Show manually.
oChoose whether or not to Prompt users when they've already taken an online course
oIf desired, select the Allow users to rate Courses and Paths check box.
▪Feedback is required when rating is less than: select the number of stars for required Feedback.
oChoose whether or not to Show user info in approved ratings results.
o Select who to Show user information in reports to by selecting Admins only or All report users..
If desired, you can upload a different graphic to be displayed for Learning Paths in the Library:
oClick the Upload file

button.
oClick

to browse and navigate to the location of the graphic.
oClick Open.
oClick

oClick

Users can register their interest in a course in multiple ways. Once a certain number (threshold) of users have registered interest, an email can be automatically sent to the course owner to notify them of interest in their course. Enable Send email when threshold is reached to turn on the feature.
oDefine the number of interested users required to prompt an email by setting the Interested Threshold within each course in the course Detail.
oWhen Send email when threshold is reached is enabled but no course-specific Interest threshold has been set, you can globally prompt emails by:
▪enabling Use default threshold below if not set in course and entering a Threshold number of interested users in the Threshold field.
Use Images in Categories is on by default.
oWhen enabled initially, all categories will display the Intellek default image. Uncheck to disable the setting and render all categories without an image: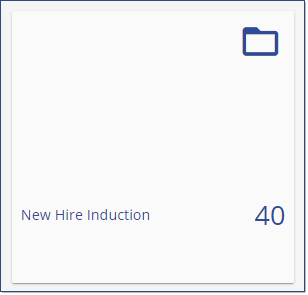 oDefault Image
▪When Use Images in Categories is enabled you are given a choice of which default image is preferred. An Intellek image: Click the library

to select your preferred default from our options. Or
▪Select Custom Image and upload

your own default Category image.
oPreview and